Expansion Works
Supporting individuals, groups, and organizations to expand their impact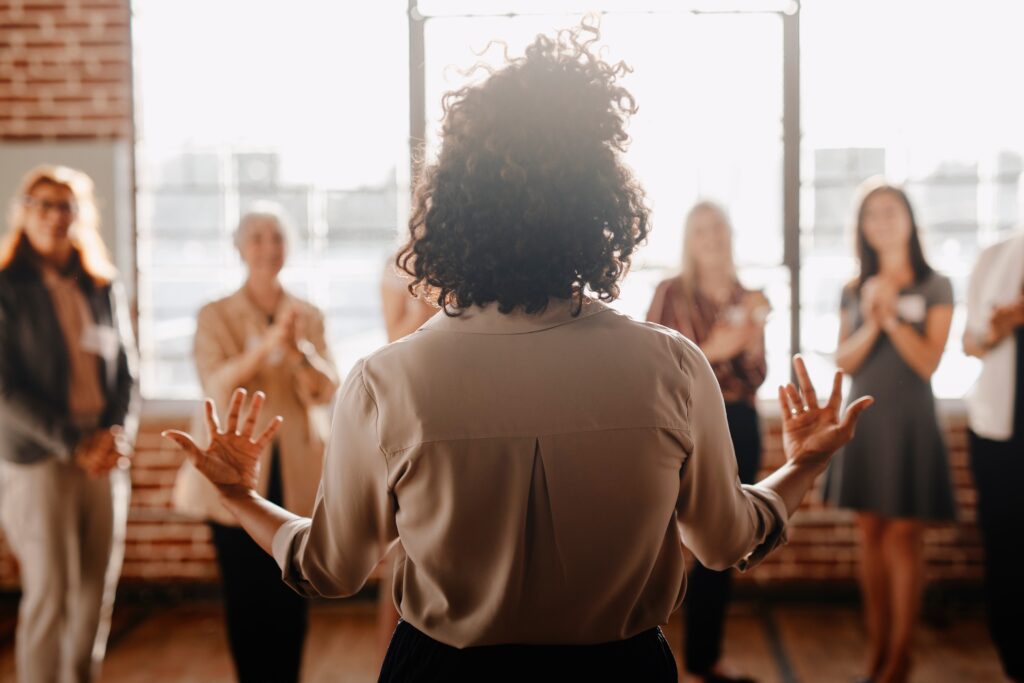 We provide learning, engagement, and consulting solutions to support the effectiveness and wellbeing of individuals, groups, and socially-driven organizations
Our work includes:
Human-centered facilitation & Coaching
Public engagement
Strategic Planning
Program coordination and co-design
Workshops for skills development
Impact measurement
Project Management
We are passionate about supporting goals
related to:
We help by creating customized solutions
and working in collaboration with values-aligned professionals to maximize the benefits for our clients
The combination of dynamic skills set, and lived experiences of our team gives us the capacity to effectively respond to the expectations of different stakeholders, and enables a service delivery guided by a deep understanding of pressing social issues. We are proud collaborators in multiple initiatives intended to enhance the conditions of historically marginalized groups with special focus on issues impacting women and immigrants. 
The bilingual competency is another advantage to offer services in Spanish and English worldwide. 
Expansion Works's collaborative model  complements our expertise and gives clients the opportunity to access a reliable community of talented professionals to address diverse project needs. 
These aspects as well as our human-centered approaches and results orientation, are distinctive features of our service delivery and represent our competitive advantage.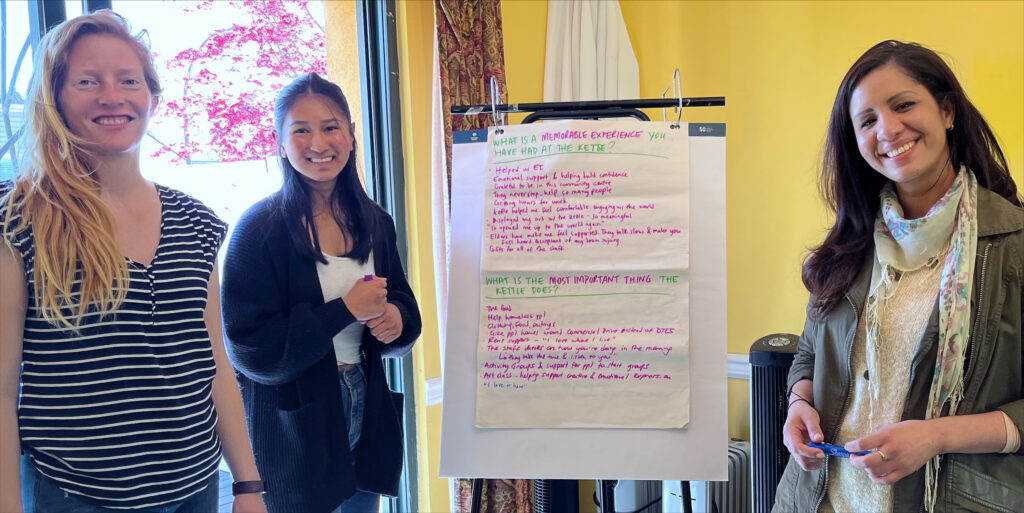 "Marialejandra, is a charismatic, eloquent, and thoughtful leader. Her management skills are outstanding. Marialejandra knows how to guide others, gently and clearly, by always listening and offering her support, comfort, and enlightenment. Marialejandra's reflective, attentive, and responsible personality gave us the opportunity to work in a peaceful, safe and productive work environment. Her confidence and mentorship shined through her work as co-designer of the Let's talk about Group."
I have known Maríalejandra for approximately 10 years. At the end of her training process with us, we had the opportunity to assign her the supervision of 2 groups of coaches in training. Her work as a supervisory coach stood out for her dedication and ethics. She also coordinated 2 coaching training programs for us and provided executive coaching and consulting services, resulting in highly satisfactory services. I am a witness to her professionalism and dedication which makes me highly recommend her.
"I feel grateful working with Marialejandra and having her as a program facilitator in supporting newcomer women and connecting them to resources in the community. She has strong communication and relational skills, management abilities, and cross-cultural knowledge. She works well independently and within a team to build a culture of trust and sense of community. I look forward to working more with her on other projects in the future."
I have had the pleasure of working with Marialejandra in a variety of capacities including her key contributions as facilitator and project leader in a participatory research project about the pathways of immigrant women and, most recently, as co-leaders contracted to design and deliver community dialogues. She brings a unique and valuable combination of skills, insight, compassion, and dedication to her work. Her open-minded, open-hearted approach gives rise to bold and courageous ideas within the teams she works with, while her attention to detail and commitment to a comprehensive understanding of the landscape ensures that steps toward solutions are meaningful and effective. Marialejandra works at all times with integrity, supporting the well-being of those she works with and for, and ensuring that work efforts are directed towards the best possible outcomes for all.
Working with Marialejandra from Expansion Works has been an absolute delight. I have been able to collaborate with her on a number of projects ranging from facilitation design, to strategic planning, to impact measurement. With everything that Marialejandra takes on she brings incredible care, attention to detail, and a vision for positive and community-driven change. She keeps projects on track and aligned and has an incredible art at facilitating groups of diverse stakeholders. Expansion Works has a deep commitment to supporting organizations and individuals to address complex social challenges, and this is felt throughout all of their work. I look forward to many more collaborations with Marialejandra in the coming years and am excited to see Expansion Works continue to grow and thrive as they are a real asset to the community.
Marialejandra is an exceptional training facilitator who possesses a unique combination of knowledge, experience, and interpersonal skills. Additionally, She is a master at creating a comfortable and inclusive learning environment, making it easy for attendees to feel at ease and participate fully. Marialejandra has a deep understanding of cultural diversity, and she uses this knowledge to tailor her training sessions to meet the specific needs of her attendees. This makes her sessions truly inclusive and effective for all. I highly recommend her to anyone looking for a reliable and a
top-notch facilitator
"The Transition Design process of Neighbourhood Small Grants led by Expansion Works provided a path forward. The engagement process and the final report challenged assumptions we had been holding and provided insights and new perspectives to support Vancouver Foundation's decision-making. Throughout the project, Marialejandra and Andrea responded to the complexity of the transition and concerns of the community with grace and patience"
"We engaged Marialejandra and Andrea on a transition design for the Neighbourhood Small Grants Program. The process came with some unique and challenging dynamics. Multiple partners, competing agendas, and different ways of understanding the value of our work were all factors in our process. Working with Expansion Works was a very positive experience. The consulting team's professionalism was apparent throughout the project, starting with their proposal, through to their communications, their commitment to hearing and responding to the concerns of the NSG community, and to their comprehensive report and transition plan. They demonstrated skilled facilitation in the face of ambiguity and high emotions and adapted effectively in a complex engagement process, while at the same time keeping sight of the opportunities to meet their deliverables"